Flamin' Oh's Live Schedule ¦ Live Flamin' Oh's Songs   ¦ Flamin' Oh's Links


Long Live The King : CD Available




     This site is my way of personally thanking all of the players, past, present, and dearly departed, and the many adaptations, of this forever popular Minneapolis band.
     The 1997 reunion of all the surviving original members was the spark that reignited my adoration for Johnny, Bobby, Jody, Robert, and the late Joseph Behrend.
     This will be an ongoing project and I solicit your help in making it happen. There must be many people who have seen the band at one time or another in the past twenty years. If you would like to help out in any way with photos, posters, stories, recordings, etc.


Please contact me using the e-mail link below.



Oh's Web Site started October 19, 1997


All the rights to the material at this site are reserved with the original artists.

---
Scheduled Flamin' Oh's Shows
---
Nothing Booked : Check Back Later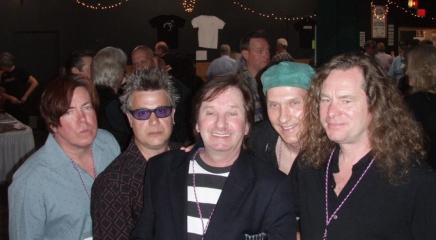 Robert, Jody, Bobby, Terry, Bob
---
Listen to "Live" Flamin' Oh's Songs
---
Flamin' Oh's Links

  the Oh's 1985 eXXtra Cablecast @ YouTube.com  


Gladness
Valentine
Get Up & Dance
Little By Little
Livin' In America
Flamin' Oh's Live 2007 Videos @ YouTube.com
Big Love
It's A Wonderful Life
Flamin' Oh's 2007 Induction
MN Rock & Country Hall of Fame
Flamin' Oh's Stage Plot
Technical Info
Flamin' Oh's Minnewiki
MN Music Encyclopedia
Now Available ~ Flamin' Oh's ~ Apple iTunes
Long Live The King
1st Two Albums
Minnesota Jukebox
Long Live the King
Flamin' Oh's on MySpace.com
MySpace Music
Flamin' Oh's win its first-ever MMA trophy
2006 Best Locally Released Recording
Flamin' Oh's Music Videos @ YouTube.com
I Remember Romance
Stop
John Michael Rey
Johnny Rey @ Broadjam.com
Pulse of the Twin Cities
Long Live The King
Minnesota Historical Society
Duffy's 3rd Aniversary T-shirt
Flamin' Oh's CD Release
Nothing Says Xmas Like... Minnesota's Fifty Greatest Hits
I'm the Gun by Flamingo
You Asked For It !
1st Two LPs On CD
Break'er Records
Rock 'n' Roll Requiem
Flamin' Oh's 2004
Jim Walsh : Rock of Ages
Robert Wilkinson 2004
Jim Walsh : Heroes
Favorite Local Reissues
Peter S. Scholtes : Old School
The Flamin' Oh's - Back in Action
Rockrant
City Pages Picks Best of the Twin Cities 2003
Best Old Band
Gary Snow - 1956--2002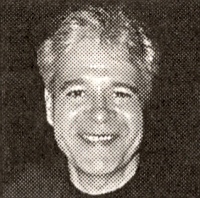 Robert Wilkinson 2002
Sursumcorda Radio Hour
Young Spuds in a Longhorn Daze
20+ years ago !
 

---
Linking to the Flamin' Oh's Site
 


Feel Free to Use the Image & Link

 

---
Biography | Chronology | IntroPage | Discography | Photography

©2009 Award Productions - Last Modified February 11, 2009